The research vessel Laura Bassi is the only ocean research vessel owned by a public institute in Italy and the only one available for national research.
The Laura Bassi is a PC5 class A icebreaker and was purchased on 9 May 2019, following the grant awarded to OGS by the 2018 Finance Act, to replace the historic OGS research vessel Explora, which had carried out no fewer than 13 campaigns in Antarctica and the Arctic.
The new ship was flagged and registered with the Trieste district as a major ship on 7 June 2019, and in 2020 obtained the "Polar Code" certification. To date, it is the first and only Italian-flagged ship to have obtained this certification.
The main objective of the R/V Laura Bassi is to provide scientific and logistical support to the Italian polar missions and at the same time to enable oceanographic and geophysical research by the researchers of the institute and the national and European scientific community at a global level and in particular at a polar level.
The ship has been designed as a special vessel, combining both cargo and scientific research capabilities in an optimal way. The ship has a tonnage of 4028 tonnes, is 80 metres long and 17 metres wide, and has a dynamic positioning system that guarantees high manoeuvrability and an accuracy in the order of 1 metre at a given point. Its particularly robust planking structure allows operating in ice-covered seas without fear of structural damage.
Info
Programma Nazionale di Ricerche in Antartide website www.pnra.aq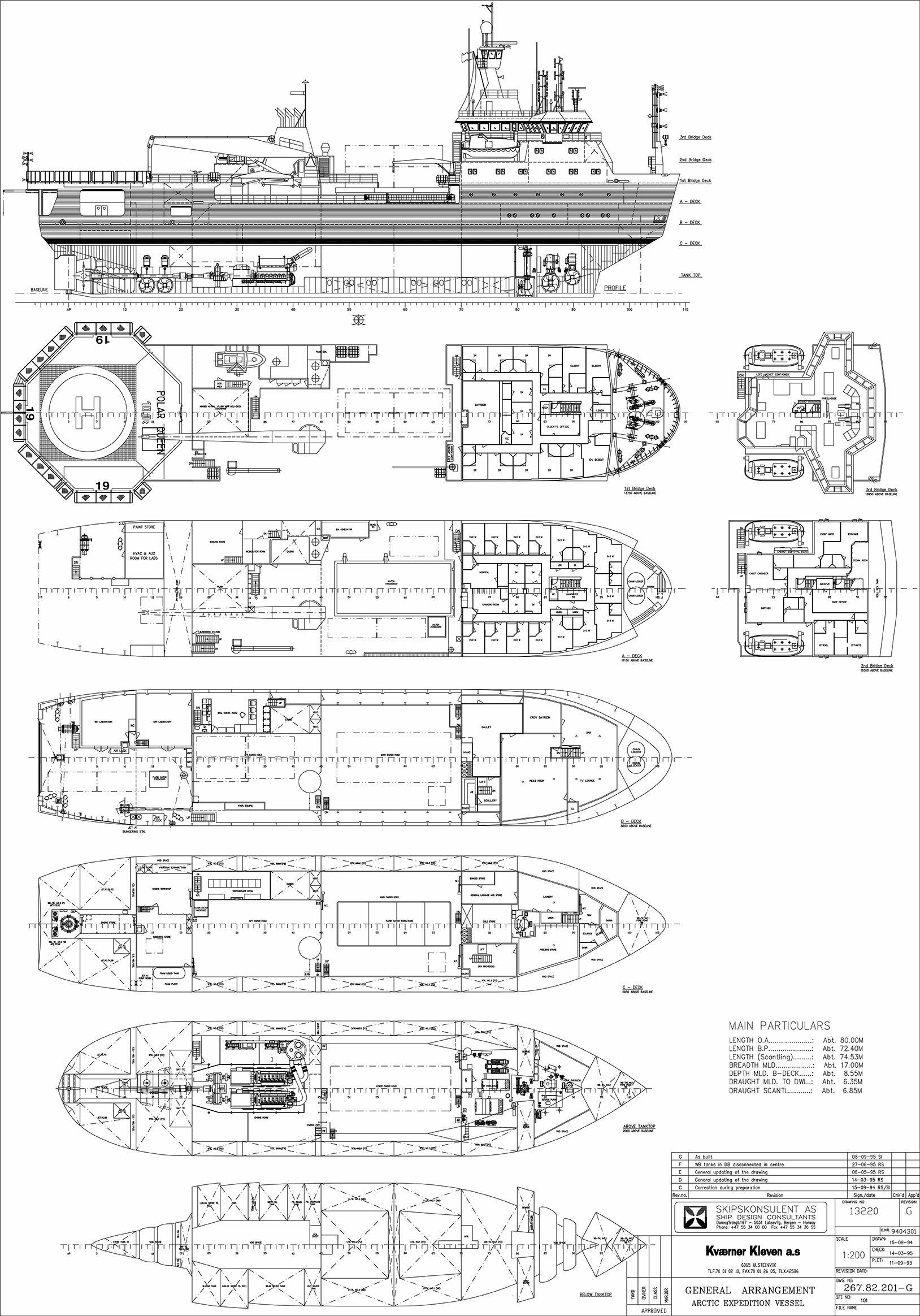 The cargo capacity of the R/V Laura Bassi is defined first and foremost by the size of the (heated) cargo hold, which has a volume of 3,000 m3, and by the cargo capacity of the deck and flight deck, which can accommodate more than 14 ISO 20 containers. Overall, the ship can carry a load of approximately 800 tonnes.
During the XXXV Italian Expedition to Antarctica (2019-2020) in the National Antarctic Research Program (PNRA), the ship was engaged for the first time in the Ross Sea area, both to transport material, fuel and personnel and for a series of oceanographic research campaigns.
In January 2023, during the oceanographic campaign of the 38th Italian Expedition of the National Antarctic Research Program (PNRA), the ship reached the southernmost point ever reached by a ship, in the Bay of Whales at latitude 78° 44,280' S. 
The research vessel Laura Bassi is part of the European Eurofleets  programme, the alliance of European marine research infrastructure.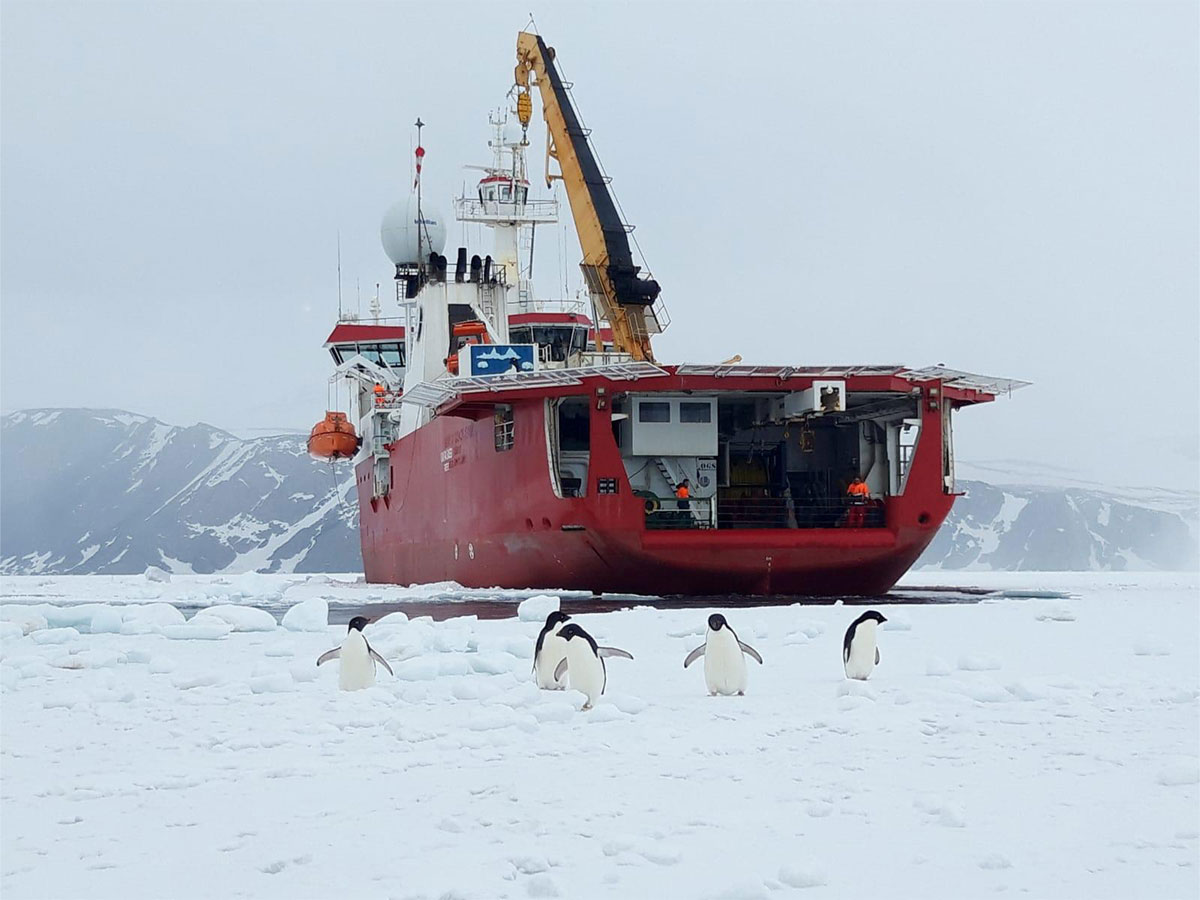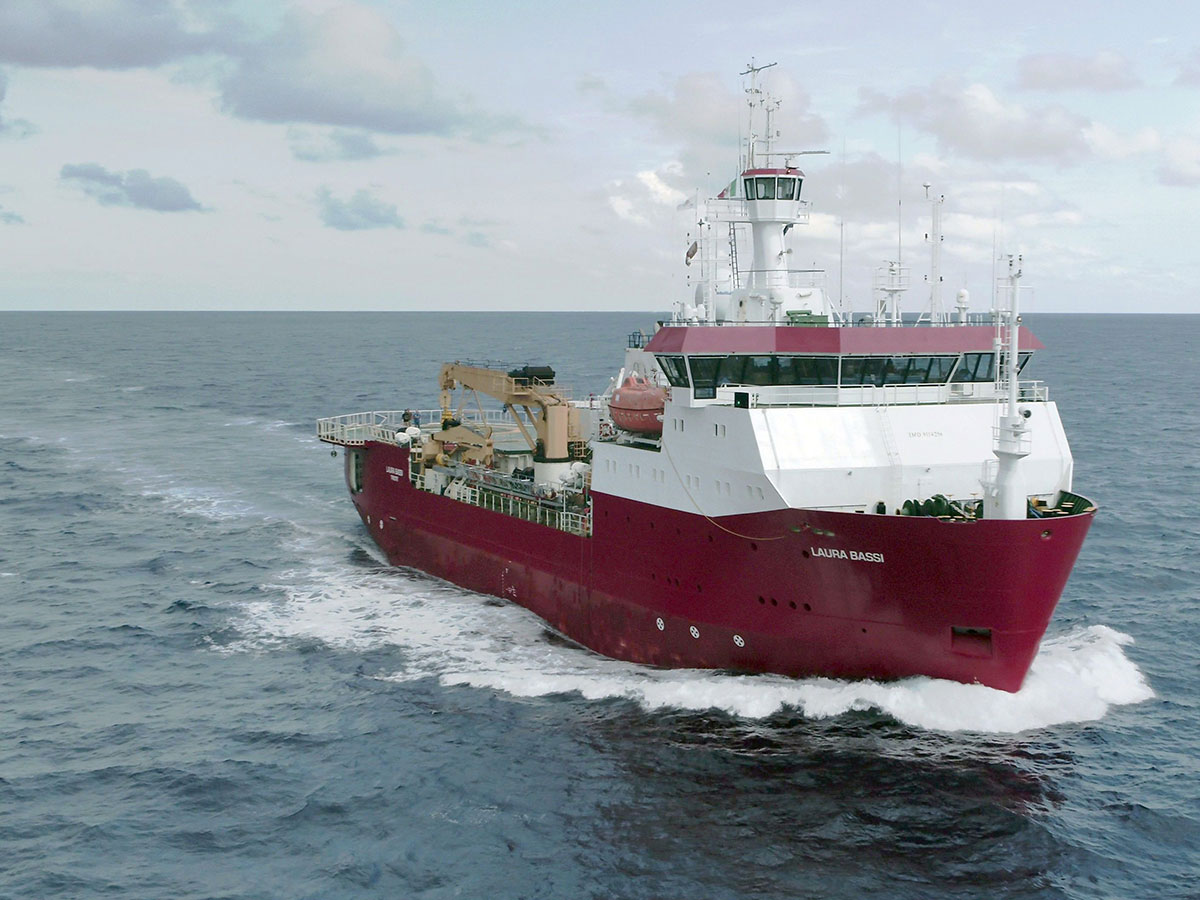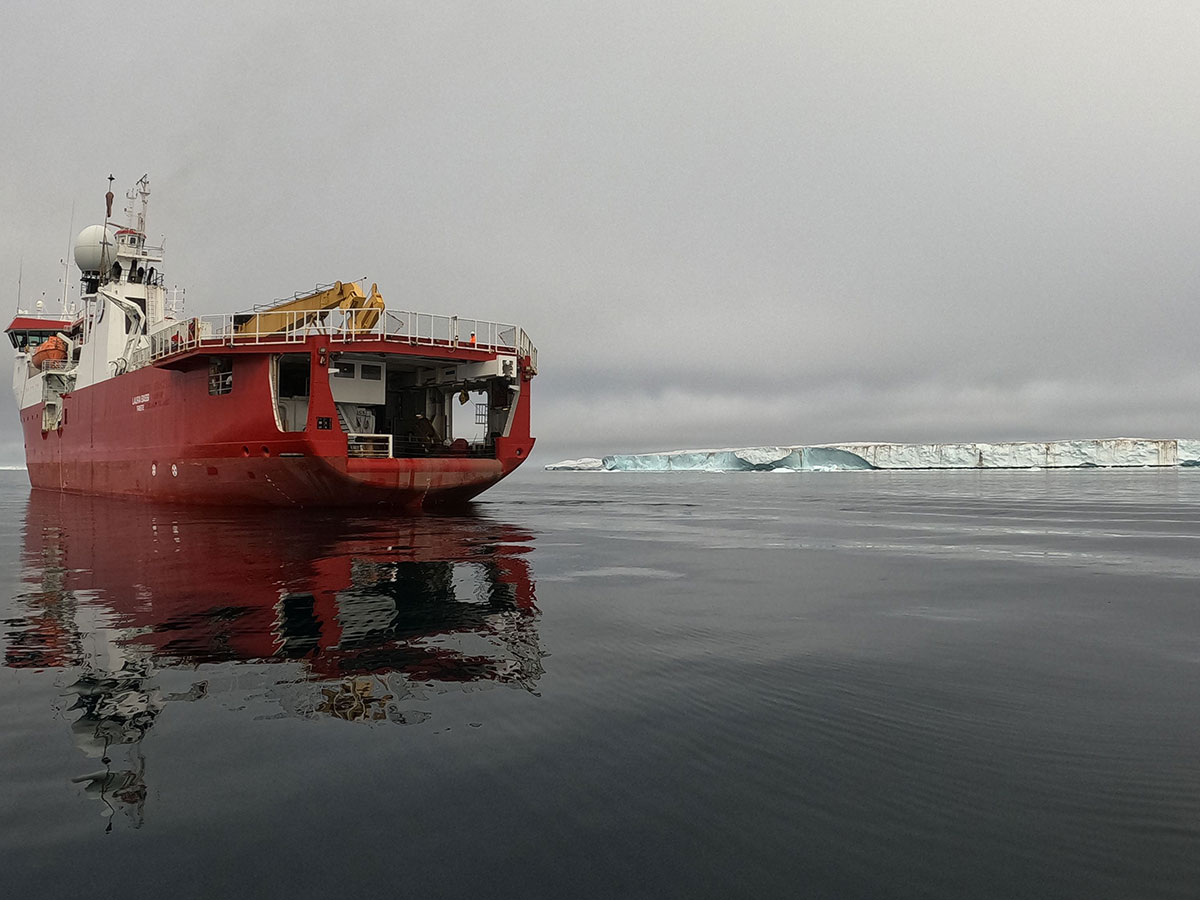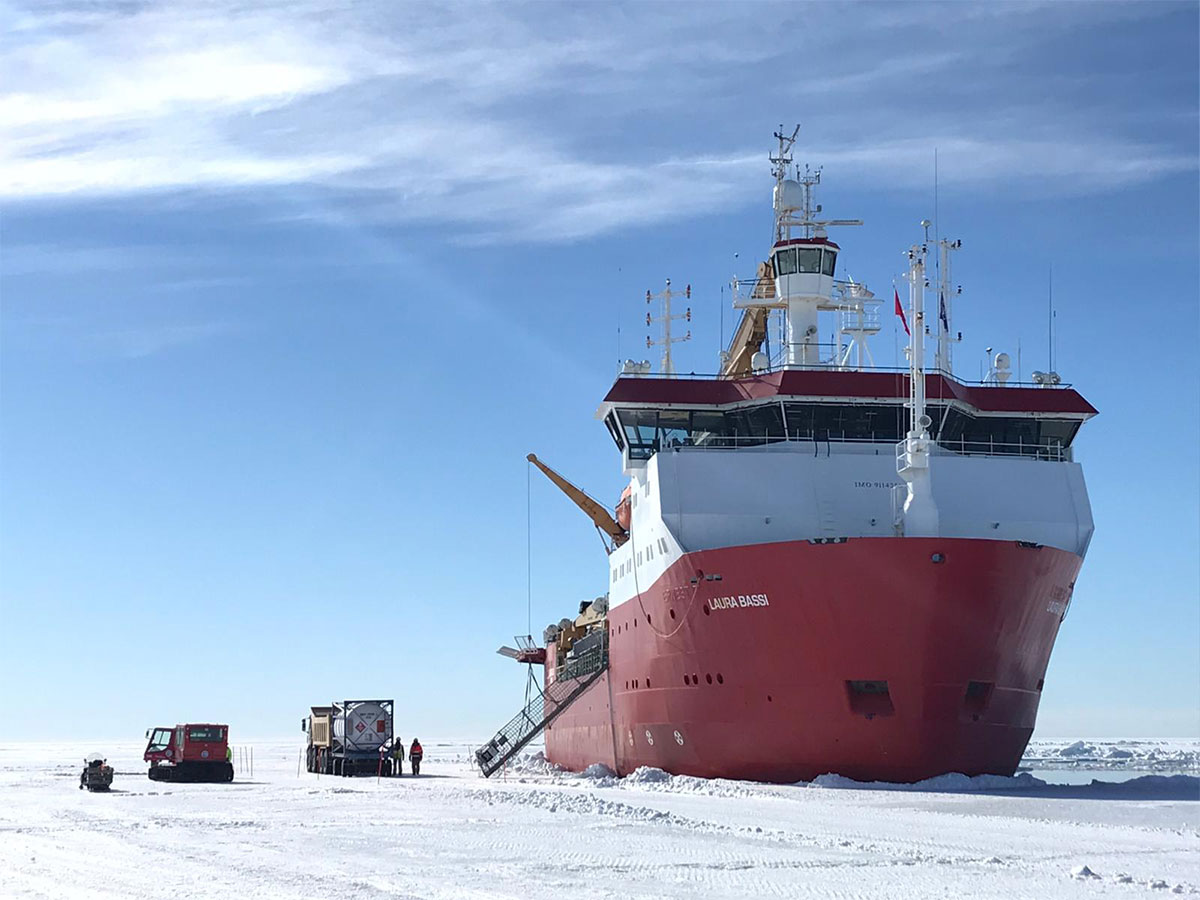 Info
Programma Nazionale di Ricerche in Antartide website www.pnra.aq